Send Wix order info straight to QuickBooks.
Tired of manually entering data into accounting? Set up Webgility's QuickBooks integration, sit back, and watch it post all your Wix order information to QuickBooks as sales receipts, sales orders, invoices, or estimates.
● Consolidate orders and post them to QuickBooks as one transaction.
● Create purchase orders in QuickBooks.
● Process offline payments.
Take Wix restaurant orders online.
Close the loop between your restaurant, website, and accounting solution. Now, you can create a full-service restaurant website on Wix and take online orders without paying commissions.
● Download and sync Wix restaurant orders.
● Create different transactions based on order types.
● Differentiate between restaurant orders and other inventory items.
Simplify Wix inventory management.
You're too busy to tally your inventory by hand. When you connect Wix to QuickBooks with Webgility, the software will automatically keep your inventory updated with every sale and return.
● Update product prices and quantities with two-way sync.
● Add new products to Wix via QuickBooks, or vice versa.
● Set store quantity to zero for items with negative quantity in QuickBooks.
See a detailed list of the features Webgility provides.
Why Wix?
Connect your store to channels your customers use every day.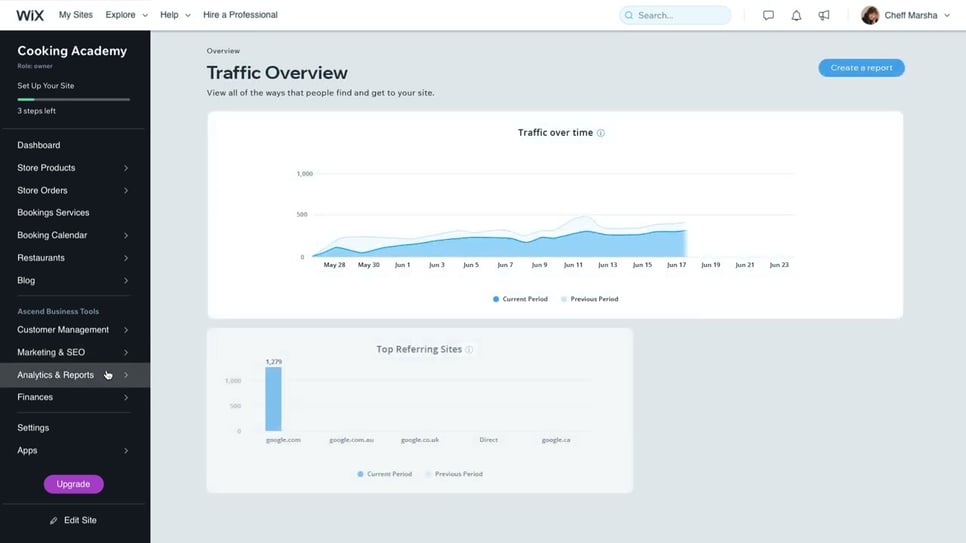 About Wix
Wix began as a website development platform and has grown into a company that offers a variety of ecommerce solutions (online stores, fulfillment, dropshipping, POS) and marketing solutions (email marketing, SEO, social, Facebook ads). They serve SMBs through enterprise-level companies and have a massive 4.6 million followers.
Do the math.