Webgility for Magento
Compatible with Magento V2.0 and above.
Post Magento orders to QuickBooks automatically.
Save time and money with Magento accounting automation. Webgility connects to your store and QuickBooks to download and post orders as estimates, invoices, sales orders, or sales receipts directly to your accounting system.
● Group transactions and post them as journal entries, or post them individually.
● Post Magento orders by selected date range or by order status.
● Schedule automatic updates for up to date and accurate books.
Stay on top of supply with Magento inventory sync.
Avoid expensive inventory mistakes like stockouts and overstock, and reap the rewards of improved customer experience. Webgility keeps prices and quantities synced between Magento, QuickBooks, and anywhere else you sell.
● Set the Webgility Scheduler to auto-update your inventory at your preferred frequency.
● Transfer simple products from QuickBooks to Magento or the other way around.
● Plan ahead with inventory forecasting
Get all your KPIs in one place.
Stop trying to piece together all your performance data from multiple channels and sources. Analytics gives you access to 60+ metrics so you can make smarter decisions and improve efficiency.
● Focus on the products and channels with the highest returns.
● Anticipate what's ahead with revenue forecasting.
● See where your customers are shopping on interactive heat maps.
See a detailed list of the features Webgility provides.
Why Magento?
Build multi-channel commerce experiences for B2B and B2C customers on a single platform.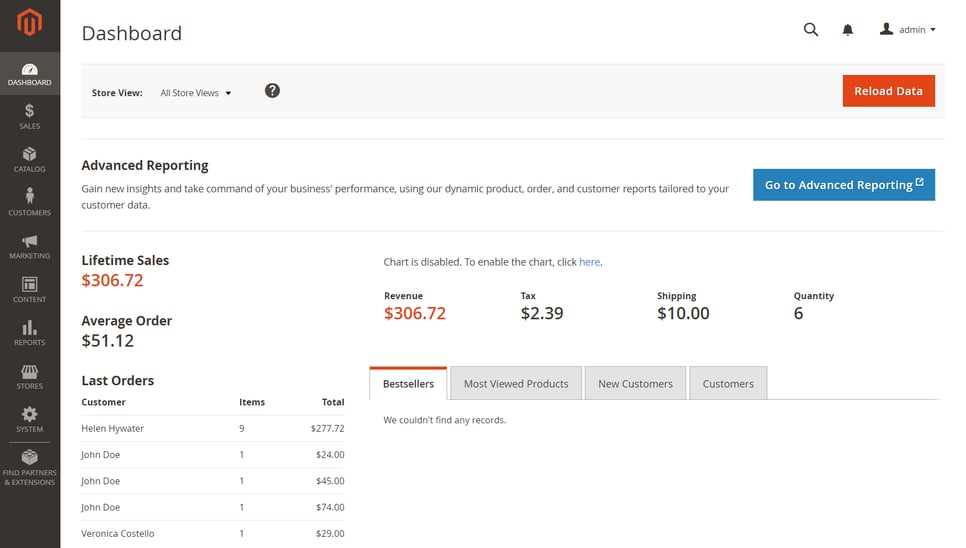 About Magento
Magento successfully integrates digital and physical shopping experiences, delighting customers. In addition to its flagship open source commerce platform, Magento boasts a strong portfolio of cloud-based omnichannel solutions including in-store, retail associate, and order-management technologies.
Do the math.