Influencer marketing has grown significantly over the past few years. These days, it's difficult to find a leading brand that isn't working with influencers as part of their marketing.
Whether you're selling a product or a service, collaborating with influencers on your campaigns can send your metrics skyrocketing, whether you're looking to enhance brand awareness or increase conversions.
Finding the right influencers to work with can be challenging, especially as more and more social media users are growing their audiences in the hope to have an influencing career. So, can smaller influencers have an impact on your brand, and how can you use a micro-influencer?
First, let's discover how you can identify a micro-influencer.
What is a Micro-Influencer?
A micro-influencer is a social media user who has between 1000 to 100,000 subscribers. They usually have a niche audience, and could consider themselves an 'expert' or industry leader in their specific niche.
While micro-influencers may not be considered social media superstars, there are many benefits to working with them, particularly for businesses who may not have the extensive marketing budgets that leading brands have.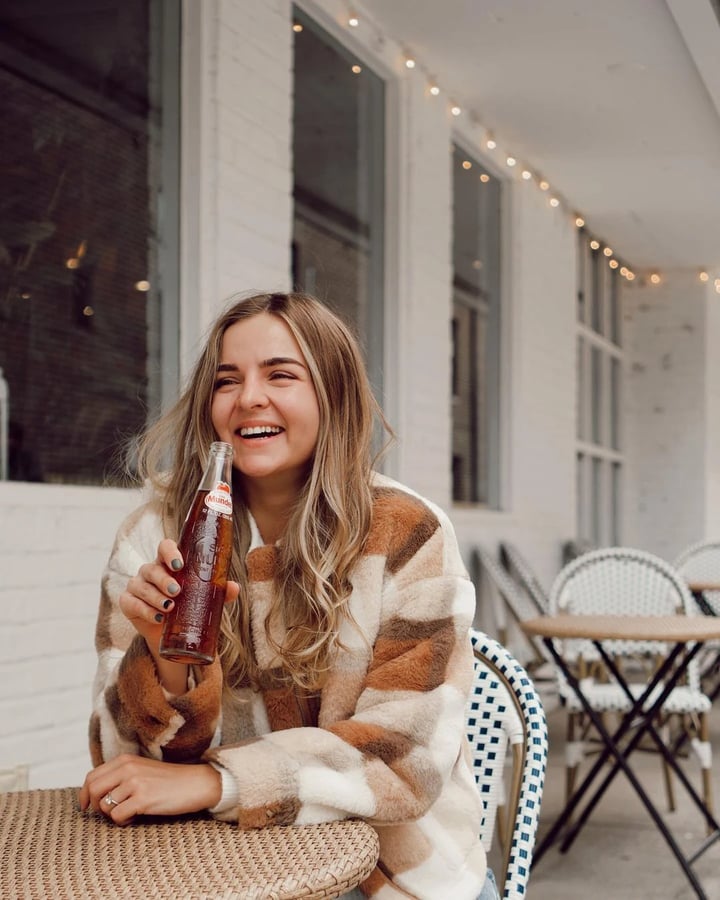 Benefits of Working with Micro-Influencers
There are a significant number of benefits to working with micro-influencers. In fact, you may even consider them more beneficial for your brand to work with than influencers with millions of followers.
Here are some of the advantages of collaborating with micro-influencers:
They're perfect for lower marketing budgets
The very top influencers, such as celebrities like Kylie Jenner, can charge a whopping $800,000 per Instagram post – an eye-watering sum for any small to medium sized business. If you're looking to spend somewhere around the three to four figure mark, then working with micro-influencers is the way to go.
They have higher engagement rates
It may seem that influencers with millions of followers would have higher engagement rates than those with a significantly lower audience. However, some micro-influencers have highly engaged followers.
A good engagement rate is considered 2 to 3%. However, some micro-influencers have demonstrated engagement rates of 8%, which is considerably higher than those with more followers.
They're seen as more authentic
While micro-influencers have a smaller audience, they're more likely to engage with their audience, reply to their comments, likes, and questions. That means their followers view them as being more authentic, honest, and trustworthy.
What does that mean for your business? That means their audience is more likely to listen to their product/brand suggestions. So, if you were to collaborate with them, you could see a high return on your investment.
They're enthusiastic
Micro-influencers are highly enthusiastic about working with brands. Even those who are new to collaborating with businesses are excited about partnerships. Furthermore, It's a possibility that they may already be a fan of your brand, especially if you're already somewhat established.
Many micro-influencers may also be willing to collaborate on content in return for products or giveaways which can benefit you by growing your brand awareness and conversions.
Their audience is less skeptical
When celebrities or famous influencers promote a brand, it can lead to a lot of skepticism because many people don't really believe that they may genuinely love the brand or their products.
With micro-influencers, their audience is more likely to believe that they genuinely adore the businesses they're promoting. Many of their followers may see a micro-influencer in the same way as a friend – they often feel like they have a close connection with them, and can relate to their content. A loyal audience is great for helping you to boost sales!
They're easier to contact
If you don't like the idea of conversing with agents or talent managers, opt to work with micro-influencers instead. Many micro-influencers work by themselves, which means you don't have to go through several people to reach them. In many cases, you can easily contact them via email or private message on social media.
There's no shortage of them
Let's face it! Unlike famous influencers, you're not going to be competing with several other brands to work with a micro-influencer. Most niches have a vast number of micro-influencers to work with, meaning you can find your perfect fit relatively easily.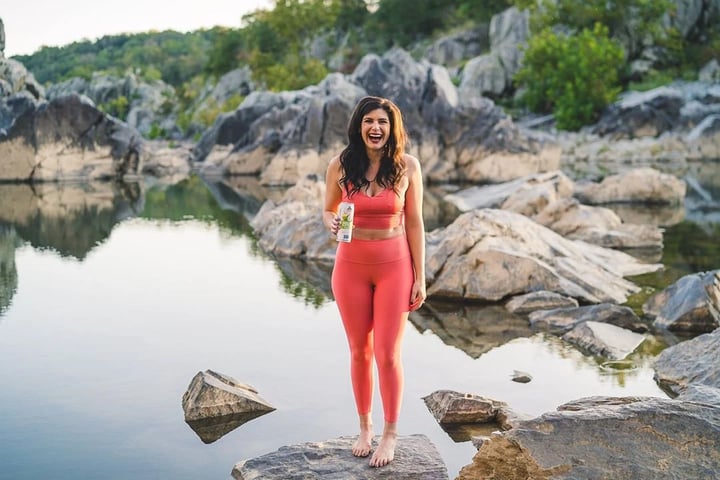 How to find micro-influencers to work with
Now you know the benefits, how can you actually track down the perfect micro-influencers for your brand?
Explore popular Instagram hashtags
Every niche has popular hashtags to explore. The majority of micro-influencers use these hashtags to promote their content, so it's always a good idea to research them. For example, if you're a beauty brand, you could examine #beautybloggers #skincarebloggers #makeupblog
Another good hashtag to use is #discoverunder10k or #discoverunder50k
Many micro-influencers use these hashtags to signify that they're a smaller account looking to grow their following.
Check to see who is following you
If your brand has an Instagram account, see if anyone that follows you is a micro-influencer. Working with someone who is already a fan of your brand is going to be incredibly passionate about it, and will likely jump for joy to work with you!
Check out your competition
See who your competitors are following on Instagram. It doesn't necessarily mean that they've worked with them, but you may be able to find suitable micro-influencers within your niche. Additionally, you can check your competitors Instagram content to see if they've reshared any micro-influencers on their feed.
Use an influencer platform
An influencer platform like Insense can help you to connect with micro-influencers who are a perfect fit for your brand. Insense has over 35,000 personally vetted influencers from a wide range of niches, so you can easily find someone to fit your marketing campaign and overall goals.
As each influencer is vetted, you can be confident that you're working with someone who has an authentic number of followers, and produces quality content.
You can collaborate with a micro-influencer on a paid campaign, or you can use a gifting campaign and pay for content in return for a product. This is ideal if you only have a small marketing budget and want to optimize your marketing.
With Insense, you can approach a micro-influencer directly, or you can create a campaign brief so influencers can apply to work with you.
An influencer platform saves you time and money by enabling you to communicate directly with micro-influencers on content, whether you wish to use that on their feed or as advertising content on Facebook and Instagram.
The type of content you can produce with micro-influencers
There's an array of content you can produce when working with micro-influencers, and as these creators are highly creative individuals, you can really think outside the box.
Here are just a few content ideas to get you started:
Product review
Unboxing video
Product tutorial
Brand overview
Sponsored giveaway
Social media ads
Use micro-influencers to power your marketing campaigns
Micro-influencers are a great asset to many ecommerce brands. Try using them for your next marketing campaign and make sure to analyze the results to see if you achieved your campaign goals.
Need more tips for marketing your online store? Check out these resources full of actionable tips:
Danil Saliukov is an entrepreneur, marathoner, and business developer with over 10 years of successful experience in b2b sales, relationship management in martech and payment industries, start-ups companies and corporate businesses.
The Webgility Team