As the mother of four children, Sharni Vaughan was initially drawn to cloth diapers for their natural feel and low environmental impact. With her younger children, she appreciated the quick clean-up and convenience of modern cloth diapers with removable inserts. After her fourth child was born in 2008, she decided to design her own inserts. Sharni's G-Flappers™ were an instant success in the growing cloth diaper community, so she started selling G-Flappers and other baby items online, and expanded to a brick & mortar store in Allen, Texas.

Sharni uses Zen Cart for www.nappyshoppe.com, and also sells on Amazon and Etsy. She uses Endicia DAZzle to process her shipping and QuickBooks Premier to manage her accounting. Before Webgility, the bulk of the work behind the scenes at The Nappy Shoppe focused on shipping. They ended up eight months behind on entering their invoices into QuickBooks, even with one employee dedicated to transferring data from Zen Cart to QuickBooks. "I had no real picture of where we were financially, or what products were doing really well," explained Sharni.
Webgility paid for itself with the first two weeks of use in terms of time and labor costs. It saved us time with shipping and QuickBooks integrations, and keeps all our systems talking nicely to each other.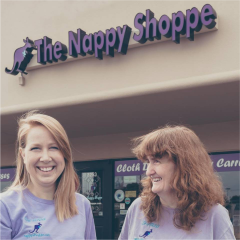 SHARNI VAUGHAN
FOUNDER AND CEO
THE NAPPY SHOPPE
Solution: Webgility
Initially looking for a way to speed up her shipping process, Sharni tried out Webgility. The 15-day trial not only enabled her to dramatically reduce her shipping time, but also made posting orders to QuickBooks a breeze. "Within a week of the trial, we realized that Webgility would be well worth it, and took the plunge and purchased it," recalls Sharni.

Since Sharni had made customizations to her Zen Cart, she had a few minor hiccups when setting up Webgility, which were quickly resolved by the Webgility Support Team. Within hours of submitting her issues, the Support Team fixed them, and they even customized Webgility to support her Zen Cart settings. "The customer support at Webgility is phenomenal. Never condescending, always polite and quick," said Sharni.

With Webgility, Sharni is able to streamline her order fulfillment. All orders are automatically downloaded to Webgility, where The Nappy Shoppe crew can view the order details and process shipping. They also set up a DYMO printer to print USPS shipping labels and barcodes with Endicia. Processing shipping is now down to a few simple steps:
Click to get new orders from the online store
Enter the weight of the item and preferred shipping method
Load Endicia DAZzle
Click the Generate Label button in Webgility to print the label and retrieve the tracking ID
A great investment
"Webgility paid for itself within the first two weeks of use in terms of time and labor costs," recalls Sharni. "It saves us time with shipping and QuickBooks integrations, and keeps all our systems talking nicely to each other." Since integrating with Webgility, The Nappy Shoppe has saved approximately 52 hours of work per week!

On average, The Nappy Shoppe processes 150 orders a week which takes about 17 hours to enter into QuickBooks. A single large invoice could take up to 10 minutes. With Webgility, this task is cut down to seconds, saving the company $140 a week. "We are now up-to-date with our finances and have stayed that way."

Order fulfillment has seen dramatic improvement. Shipping used to consume 6-8 hours of work each day. With Webgility's integration, the DYMO printer, and a new warehouse layout, it now it takes about 1- 2 hours. Before, during one of The Nappy Shoppe's sale events, it would take two days to process all the shipping for one day's orders. With Webgility, they're able to have all of their orders out the door by 1:30 p.m., even on Black Friday.
More time to focus on growth
With so much time saved, Sharni is able to reassign her employees to other areas of the business, thus freeing her to focus on marketing, website development, and increasing sales from her online and brick-and-mortar business.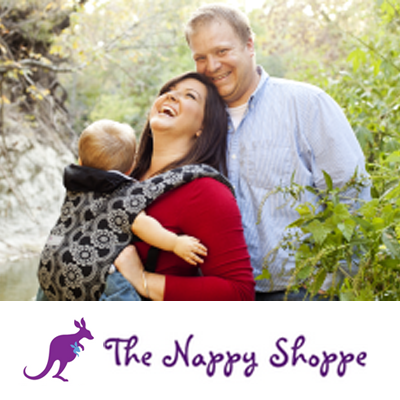 Snapshot
Customer: The Nappy Shoppe
Location: Allen, TX
Industry: Baby apparel and accesories - manufacturer and retailer
Platforms: Zen Cart, Amazon, Etsy, QuickBooks Premier, & Endicia DAZzle
Business Challenge
Processing shipping was overwhelming and time-consuming

Eight months behind in manually entering invoices into QuickBooks
Solution
Integrated Webgility online stores, QuickBooks and Endicia to manage order fulfillment, accounting and inventory.
Result
88% reduction in shipping labor

Saved 52 hours per week on shipping and entering orders into QuickBooks

Able to reassign employees to other areas of the business.
Why not try ecommerce automation on for size?
Take Webgility for a spin FREE for 15 days.
No software installations or credit card required.
More Webgility Success Stories