Now It's Easier to Sell on Shopify
Webgility automates, syncs, and tracks ecommerce data for your ecommerce business.
One Dashboard
Track all orders, inventory, and shipping from one dashboard.
Multichannel Selling
Easily sell and list new products on multiple sales channels.
Automation
Auto-post from sales channels to QuickBooks.
Analytics
View reports on sales, expenses and fees, and inventory.
Webgility for Shopify Inventory Management Solutions
Automatically sync price and quantity between your Shopify store and your accounting with our multichannel inventory sync
Manage, sync, track, and expand Shopify inventory listings to avoid overselling, backorders, and bad reviews
Map products and automatically create missing products in your accounting and Shopify store
Create purchase orders for out-of-stock or dropship items
Manage your multichannel inventory to and from any marketplace or platform and your accounting
Sync inventory from multiple inventory sites to Shopify inventory locations for products to keep inventory accurate across physical locations to improve fulfillment accuracy
Add new items as simple products or variations to Shopify easily by transferring items from your accounting and inventory system
Shopify Order Management Software
Manage all your bulk orders from a single platform with complete control to move your business and brands faster
Automate & save time with add, edit, or delete item operations for Shopify orders
Automate your order fulfillment alerts from your Shopify store to increase customer satisfaction
Improve business-wide collaboration and efficiencies with order fulfillment requirements
Process orders and returns quickly & easily and automatically sync them to accounting
See how Webgility makes selling easier by automating backoffice busywork.
We Couldn't Have Said It Better Ourselves
"For the past 10 months we have been using Unify with three stores—the time we save with our books is remarkable."
Edward Pittman, Edward Pittman

"Huge time saver! Webgility has saved me tons of time on manual entry of orders. I could not be more happy with the services that this solution provides."
Ali Suchecki, Ali Suchecki

"Webgility lets us look at the appropriate data for growth and projections."
Brandon Ranney, Brandon Ranney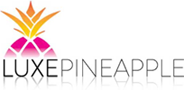 "I love using Webgility to integrate our Shopify sales with QuickBooks!"
Louisa Kimble, Louisa Kimble

Start your
15-day free trial
No software installations or
credit card required.