Webgility is a key ingredient for Skinny Mixes' success
ONLINE REVENUE
2
X
With greater accuracy in accounting and inventory, Skinny Mixes has been doubling their online business year over year.
ORDER VOLUME
75
%
Automating bookkeeping and cutting errors allowed the Skinny Mixes team to refocus on their customers and operations, boosting order volume significantly.
THE CHALLENGE
Manual bookkeeping and messy accounts create operational headaches
It was the late 2000s when Jordan Engelhardt realized there was a gap in the beverage market. Though there were plenty of options for crafting delicious cocktails at home, most pre-made mixes were full of sugar and unwanted calories. That gave her the idea to create her own low-calorie libations that would allow sippers to enjoy the fun and flavor without the guilt.
"My mom was more than willing to help me," she remembers. "We grabbed some limes, we got some Splenda—we were really on a great track, but then we quickly realized that we would need to find a lab to formulate it correctly."
After tweaking the recipe for more than a year, Engelhardt established Skinny Mixes in 2009. The products instantly became popular at the liquor stores and on cocktail menus, and the brand launched a Shopify store to accelerate growth.
Nine years into the operation, the team was buried in busywork. There were so many orders and little time in the day to properly account for them, keep track of income or cash flow. Manually entering order information into QuickBooks left little time to focus on business growth, and it was nearly impossible to stay organized and accurate.
We really need a connector that would connect Shopify to QuickBooks. We also needed to be able to consolidate thousands of orders from one day into a neat summary.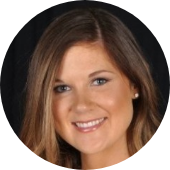 BRITTANY GYMREK
CHIEF MARKETING OFFICER
SKINNY MIXES
The team began its pursuit for the missing ingredient: an accounting automation solution that would seamlessly sync its Shopify store with QuickBooks and trim down the clutter in their books. And with continuous business expansion in the works, they needed it fast.
THE SOLUTION
Webgility's automation is a sweet solution to save time & systematize the books
As fate would have it, Webgility was the only software that could solve Skinny Mixes' key ecommerce challenges. The team searched far and wide, but no other providers' offerings were quite up to snuff.
"Only Webgility was able to solve this [obstacle] for us," says Gymrek.
Skinny Mixes implemented Webgility in 2018 as a bridge between their Shopify store and QuickBooks, but they quickly realized there were far more benefits of automation.
But most importantly? Webgility freed up Skinny Mixes' schedules so they could be laser-focused on generating business growth and improving the customer experience. Years later, the brand's popularity shows their strategies are still working.
"Our brand has grown so much, and each year we reach new milestones," Engelhardt says. "We constantly innovate, we're creating products, and we plan on launching many more items in the future."
THE RESULTS
Shopify + Webgility is the perfect ecommerce recipe
Webgility's time-saving solution empowered Skinny Mixes to kick administrative headaches to the curb and continue innovating instead. The brand got its start selling low-calorie cocktail mixers but now also offers sugar-free coffee syrups, whipped foam topping, cold brew coffee, and even keto-friendly options crafted with MCT oil. Skinny Mixes' social media followers are the team's go-to source for new product ideas, and the community they've created is full of longtime customers—the ones most likely to make more purchases in the future.
Putting their accounting on autopilot also gave Skinny Mixes the bandwidth to test new marketing strategies, adding over $3M of annual revenue, and seeing 19% of abandoned carts recovered.
All in all? Skinny Mixes has doubled their online business, and order volume is up 75% year over year.
An unexpected bonus was their satisfaction with Webgility's Customer Support. "Support has been great, and they have fixed any issues we have run into," says Gymrek. It's no wonder the support team has 5-star reviews everywhere.
From accounting and inventory automation to delivering ecommerce intelligence, Webgility gives retailers, brands, and other omnichannel businesses the tools they need to prosper in ecommerce. And Skinny Mixes is doing just that.
"It's incredible to work with so many passionate and talented women creating a brand that's growing so much over the years," Engelhardt says.
Simply put, Webgility is a key component in any ecommerce recipe for success.
About Skinny Mixes
Skinny Mixes is the leading manufacturer of low calorie cocktail mixes, sugar free coffee syrups, and many other specialty beverage items and gifts. Founded in 2009 by Jordan Engelhardt, Skinny Mixes help you enjoy the fun and flavor of your favorite beverages, but without the unhealthy additives.
Industry
Online and Brick-and-Mortar: Food & Beverage
Location
Clearwater, FL
Ecommerce & Accounting Tools
Shopify, Amazon, Paypal, AmazonPay, ShopPay (Affirm), Shipstation, InfoPlus, QuickBooks Enterprise
Webgility Customer Since
2018
Why not try ecommerce automation on for size?
Take Webgility for a spin FREE for 15 days.
No software installations or credit card required.
More Webgility Success Stories