When you're running an online business with a brick-and-mortar location, a point of sale system (POS) is a necessity that will facilitate business management and help keep your entire operation organized. But the landscape of available point of sale systems is changing.
Beginning October 3, 2023, Intuit won't support QuickBooks POS. Earlier this year, the company announced that it would discontinue the platform's support and connected services.
Though existing QuickBooks POS customers will still be able access the platform, the change in support and related services may convince some to try a new POS system.
Fortunately, there are a variety of POS systems on the market, so businesses can choose the best POS system for them. But there are a few things to consider, including how it works and what it costs.
What is a point of sale system?
A point of sale (POS) system allows retailers to process customer transactions in-person. This can be done through POS software or hardware. And it's an essential part of any retail business that has a physical — as well as an online or multichannel — presence.
POS systems can accept and process card or mobile wallet payments, track inventory, manage customer relationships and transactions, analyze data, and much more. Businesses benefit from POS systems because they can increase overall efficiency between their in-store or in-person presence and their online presence.
Popular POS systems include Shopify POS, Square, Clover, Lightspeed, Toast, and QuickBooks POS, which Intuit will discontinue support and services for in October 2023. Some solutions cater to businesses specifically in retail, restaurants, and food service.
But overall, POS solutions are prevalent and expected anywhere people need to make fast, convenient payments. Think: markets, fairs, salons, festivals, concerts, and conventions. Everyone from landscapers to repair technicians and even schools, PTAs, and nonprofits can use POS systems.
And sellers who use a POS system don't just have to be at permanent brick-or-mortar spaces or retail stores. A POS system is ideal for businesses that sell goods and services online but also need to accept payments in-person.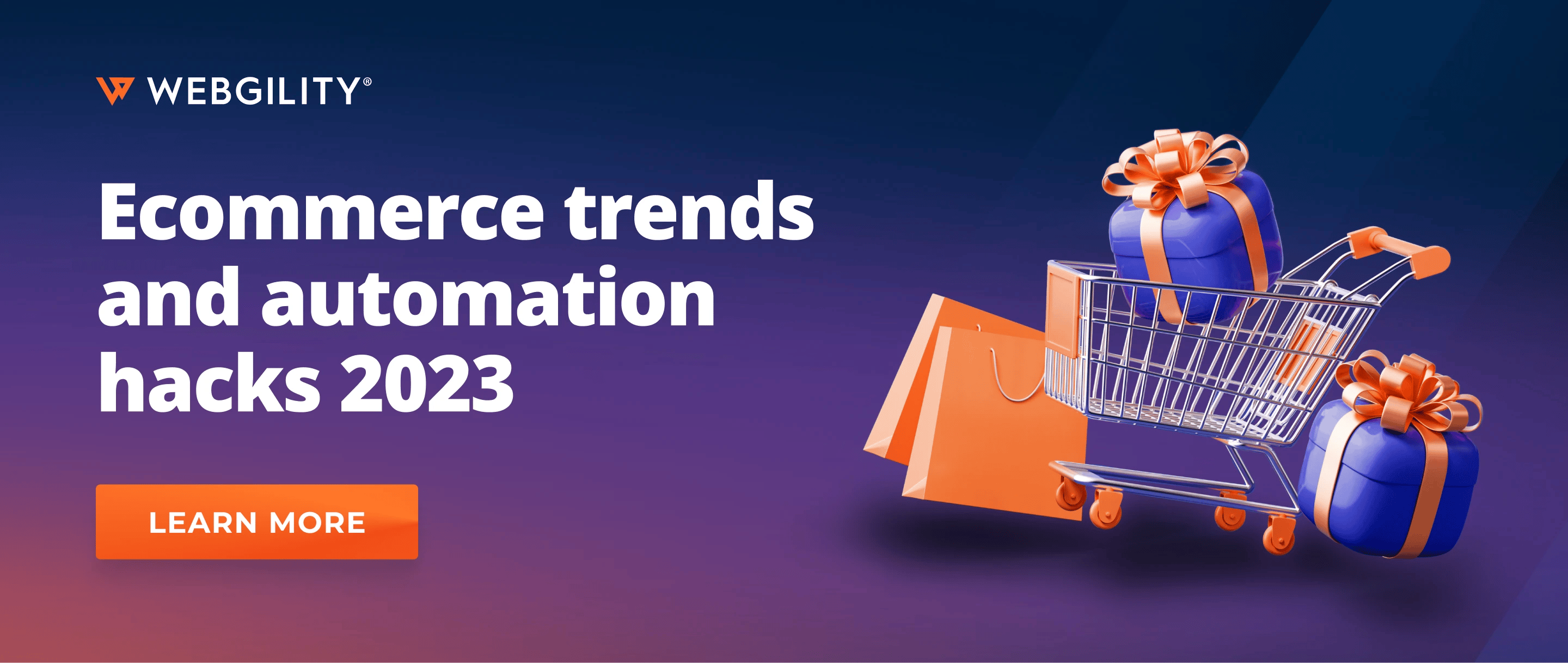 How does a point of sale system work?
Point of sale systems are versatile and can process a variety of payment methods. When customers make purchases in-person, they can swipe their cards or tap their mobile wallets at a POS terminal like a mobile POS card reader.
The POS hardware and software then collects payment information and order details. These details include products they purchased, prices, payment types, discounts, customer information, and payment methods. In some cases, the right POS system can generate and send mobile receipts and track loyalty points.
How much does a point of sale system cost?
The cost of a POS solution depends on the POS provider and the POS features and hardware a seller needs. Many plans have free tiers while others can cost as much as $399 a month depending on your provider, plan, and industry.
Shopify and Square, for instance, have free tiers. But if you need more features, Shopify's POS Pro plan costs $89 per location. But sellers are also subject to monthly Shopify subscription and other ecommerce platform fees. Square, on the other hand, has a Retail Plus option for $60 per month, per location.
Sellers will also need to consider hardware costs, such as cash registers, tablets, and credit card readers. Shopify's tap-and-pay card readers range from $39 to $429 while iPad stands range from $99 to $185. Square's first card reader is free, but their iPad stands cost $149. A Square Register costs $799.
7 tips for how to choose the best POS system for retail
When it comes to choosing the right POS, there are many factors to consider. First and foremost, you need to select one that meets your business needs.
Startups and small businesses, for example, may prefer to start with a basic plan and upgrade as needed. Mid-size businesses may need more features, while larger enterprises may require custom POS plans.
Regardless of your business, consider the initial setup, ease of use, payment processing security, invoicing and billing capabilities, reports and insights, inventory management, and employee supervision capabilities.
1. Determine if your current systems and business plans are POS-compatible
Before you choose the right point of sale, make sure you have the necessary hardware components and can install the software. This includes updating your computer operating system and ensuring that it can run the POS software and hardware.
Then ask yourself: Do I plan to scale quickly? Will I need more staff? Do I require additional features like loyalty programs or customer analytics? Consider all of these factors upfront so you choose a solution that can grow your business.
2. Implement a POS system that's easy to use
In addition to features, you should also look for a POS system that is easy to use. Choose one with intuitive interfaces and reporting options so that you can quickly access key information and make adjustments.
Most POS systems for your retail store come with support to help you get started. Taking advantage of these can ensure you're getting the most out of your system.
Finally, you should make sure that your POS system is compatible with other systems in your business such as accounting software, HR systems, and customer relationship management tools.
3. Choose a POS system with secure payment processing
Select a POS system that offers secure payment processing. Look for a POS system provider that is PCI-compliant and can accept all major card brands and payment methods.
Additionally, you'll want to make sure that the system can handle multiple currencies if you have international customers. This allows you to quickly and securely process payments from customers around the world.
4. Look for invoicing and billing capabilities
Your POS system should also be able to handle invoicing and billing for customers. Make sure the system you select has features that allow you to generate invoices, process payments, track customer accounts, and issue refunds.
Refunds and chargebacks are also important to consider, as they can affect your bottom line. Make sure that the system you select has a secure and reliable process for handling these transactions.
5. Find a solution that provides data-driven insights
The smartest business decisions are the data-driven ones, so you'll want to invest in a POS system that provides frequent, consistent analytics data. Ideally, find a types of POS system that offers real-time reporting, so you can quickly make changes to optimize your business.
A business analytics solution that's compatible with Shopify POS and QuickBooks, for example, can provide actionable insights around sales trends, top-selling products, and profitability. You can easily track the performance of any product in your catalog and forecast sales and product demand, which can help you make more informed decisions to increase sales and profits.
6. Prioritize inventory management
An efficient inventory management strategy is the backbone of any retail business. But many sellers fall prey to mistakes like overstocking, overselling, or losing track of how much inventory they have in each location.
The larger your catalog and the more online stores you manage, the easier it is to make errors. This is why inventory management capabilities should be a top priority when choosing a POS system.
Sellers who manage several sales channels or online stores will want a system they connect with everything either natively or through a third-party POS integration. For example, if you sell many products online and in-person, you'll want a solution that can update each of your online stores every time you sell something at your point of sale.
Implementing such a solution can help you keep item counts and prices synced and accurate everywhere you sell while making it easy to analyze sales projections and improve customer experiences. Imagine never having to send disappointing communications because you accidentally oversold an item.
7. Consider employee access and permissions
Employees are essential to any business, but it can be hard to ensure they're following the right procedures. That's why many POS systems offer employee permissions features.
A system that fits your needs may help you grant different levels of access to different employees. These permissions give you more control over your business and make it easier for you to keep track of who's doing what.
You should also consider ongoing training and support for employees, as well as the ability to track and reward performance. This helps you ensure your staff is up to date on best practices for customer service and sales while also giving them performance incentives.
Benefits of choosing the right POS system for your business
When it comes to running a successful multichannel business, having the right POS system is essential. From keeping your inventory and product data up to date to tracking customer loyalty, POS software makes it easier than ever to ensure your business runs smoothly.
Additionally, the right pos system helps you save time and money. This will, in turn, make it easier to stay on top of your business operations. Whether you're looking for a cloud-based system or an on-premise POS, there are a variety of options available to meet your business needs.
Consider the features you'll need, the cost, and the level of analytics and reporting you require to make an informed decision. Investing in the right software can make all the difference for businesses of any size. And implementing the right system has a few key benefits.
A POS system can help you expand your business. Online sellers who want to expand their brands locally or garner a physical presence can implement POS systems for easy payments at in-person events and markets.


A POS system can improve customer experiences across industries. For example, the right POS system can give wait staff the ability to swipe cards and split tabs at each table, reducing wait times and traffic at back-of-the-house terminals. And customers can use the system to track and redeem loyalty rewards at checkout.


A POS system can give any merchant, business owner, or organization the ability to accept payments anywhere, an ability consumers have come to expect wherever they buy goods and services.


A POS system can help you keep accurate accounting and inventory records between your online store and in-person sales. Sellers with an online and physical presence can use a QuickBooks integration to sync inventory counts and prices across your online stores and in-person sales.
Combine the benefits of POS and ecommerce automation to eliminate manual data entry
Another factor when choosing a POS should be its integration capabilities. Can you expand functionality with plugins or other extensions? Can you save even more time with automation? If not, your business is due for an upgrade.
For example, Webgility's Shopify-QuickBooks integration bridges online and in-person sales and your QuickBooks while also automating data entry and other everyday business tasks. This point of sale integration can ensure your inventory and customer details are always up to date, regardless of where you make sales.
Meanwhile, the Square-QuickBooks integration automatically records fees from Square, your online marketplaces, shopping carts, and even shipping systems. This, in turn, helps you gain a better understanding of your business outlook while reducing the amount of time you spend managing manual data entry.
Ultimately, the POS system you choose should help you create an efficient and successful business. And if you're a multichannel seller, integrating your POS with your QuickBooks through an app like Webgility bridges the gap between in-person and online sales. It eliminates mistakes from manual data entry and ensures all of your stores' inventory and accounting data is updated.
You should feel confident that your POS system is secure and easy to use while helping you save time and money. This can lead to increased customer satisfaction, employee productivity, sales growth, and greater overall business success.
The Webgility Team